As fam° we collaborate with ATÖLYE for their Medium articles, fam° artists design header illustrations for articles written by ATÖLYE members.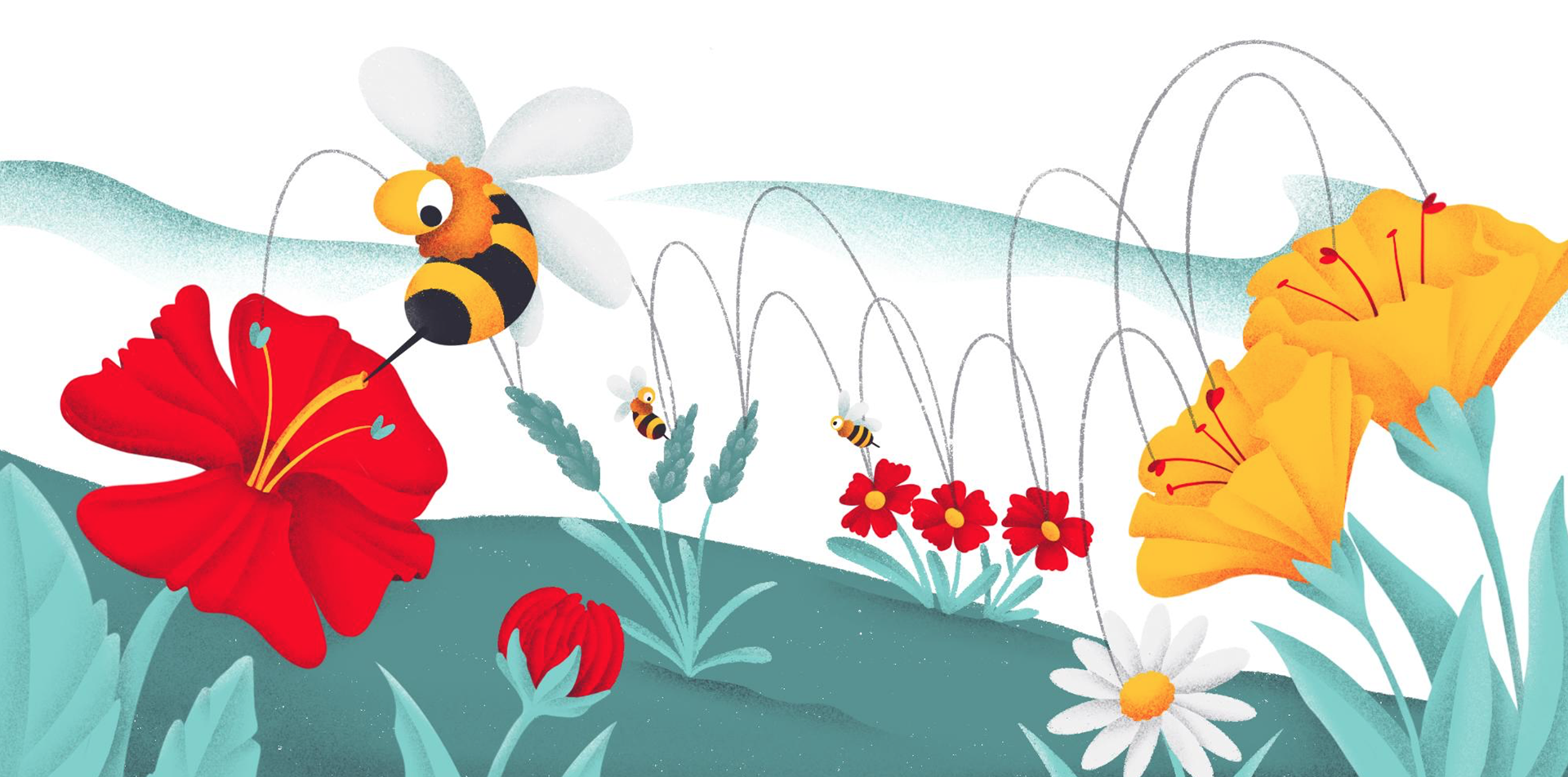 Similar to bee colonies, each community has their own interaction dynamics, but what does this interaction entail? Selin Tahtakılıç's illustration for ATÖLYE's Medium article investigating this question portrays an analogy between the communication networks of bees during honey making processes and the interaction web of communities.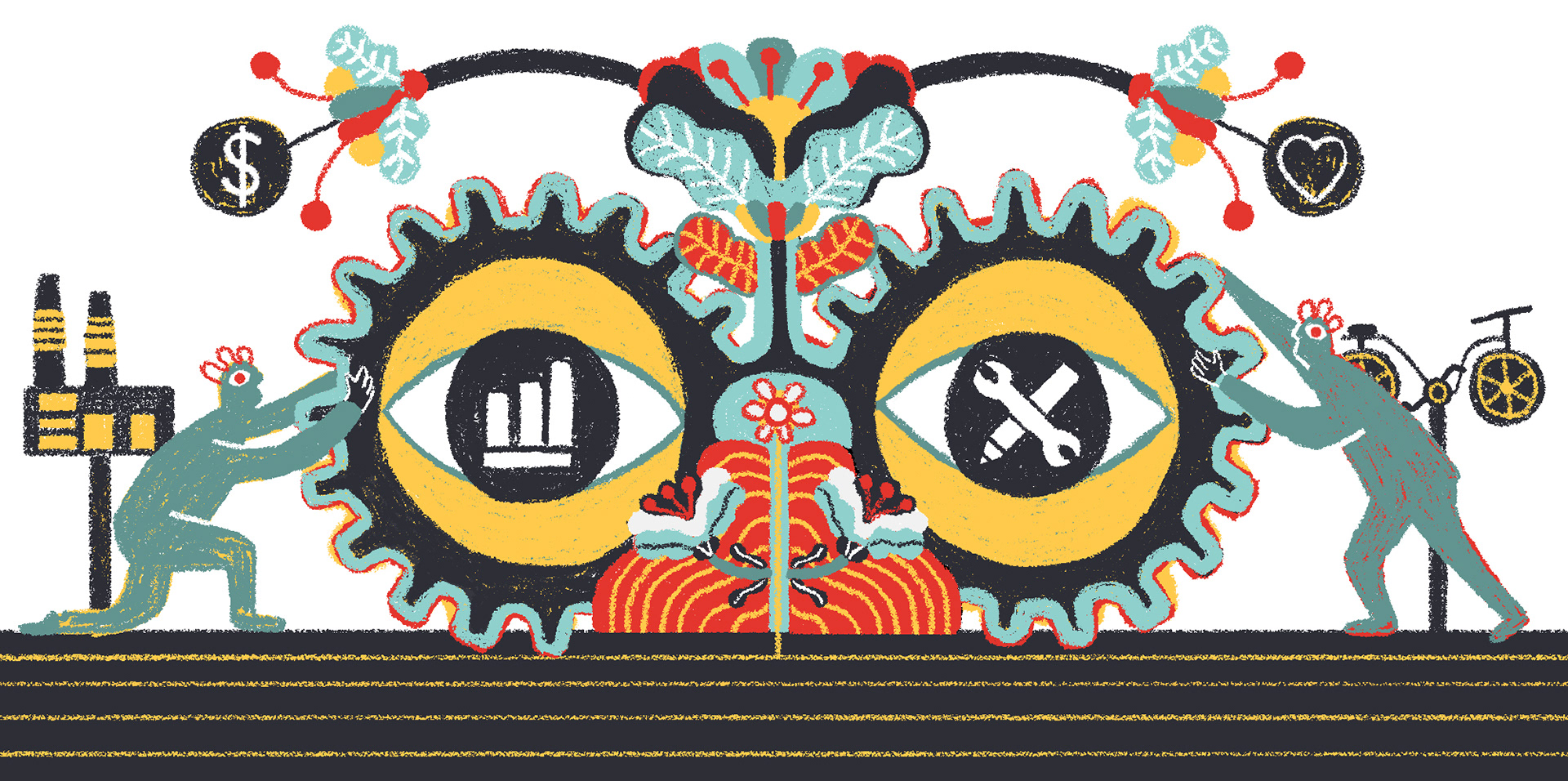 Uğur Altun's illustration for ATÖLYE's Medium article titled, "How an unexpected alliance between Service Design and Business Design can help design better services" summorizes the whole story with details in one image. Two gears representing who different design services and two different set of values contrary to common belief work together and create an environment that is fruitful and beneficial for both of them.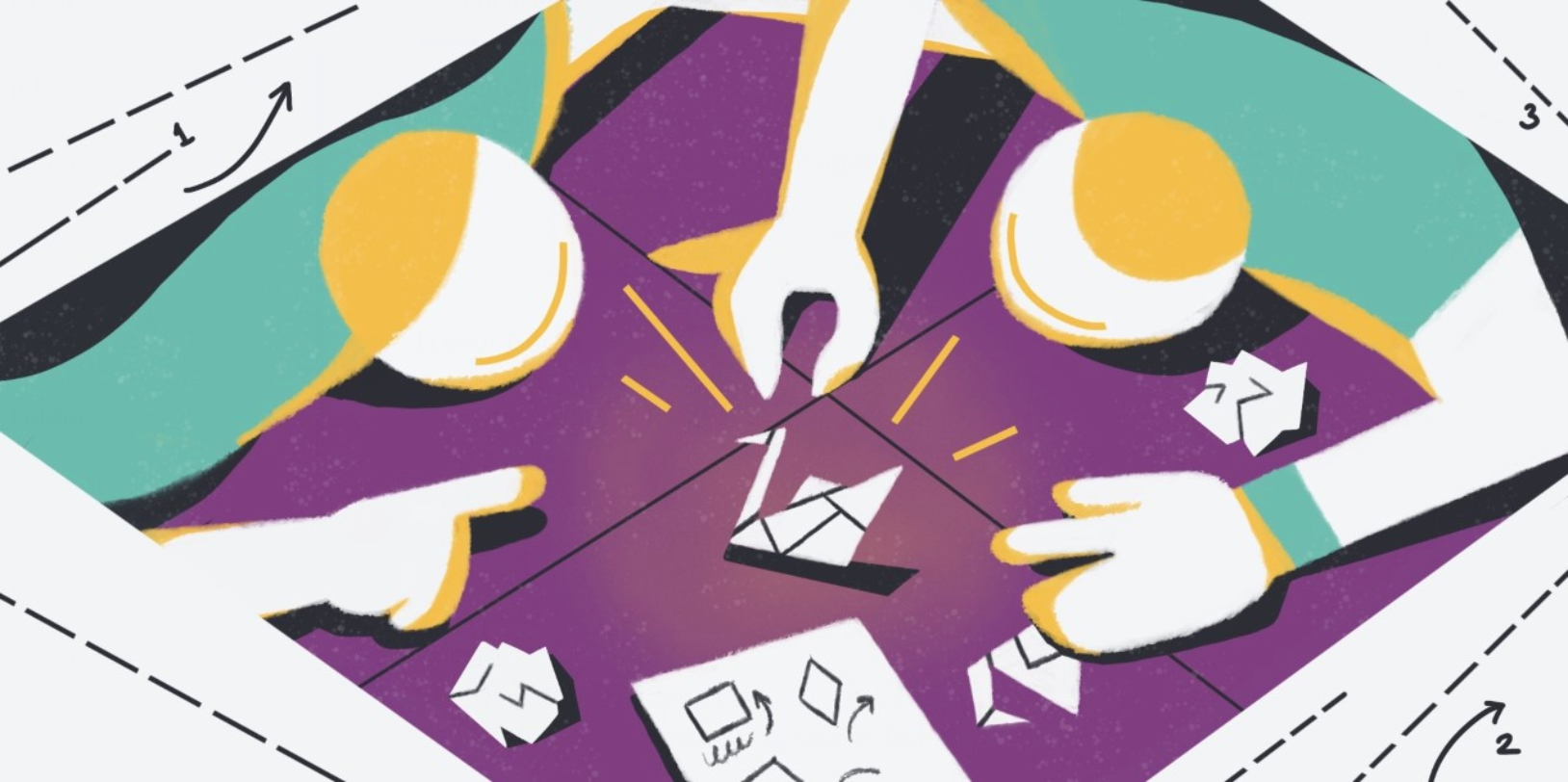 It takes certain craftsmanship to successfully complete an origami in one shot. Usually making origami is a try and fail process. Especially if people are collaborating it becomes a creative learning process for all. ATÖLYE's new educational platform Akademi aims for such collective and experimental collaborations. Ece Ağırtmış illustrates the article where these collaborations are explained with a twist: Do you notice that the origami making duo is also inside a paper? Ece reminds us that both the origami and the process of making it are subjected to a trial and error method.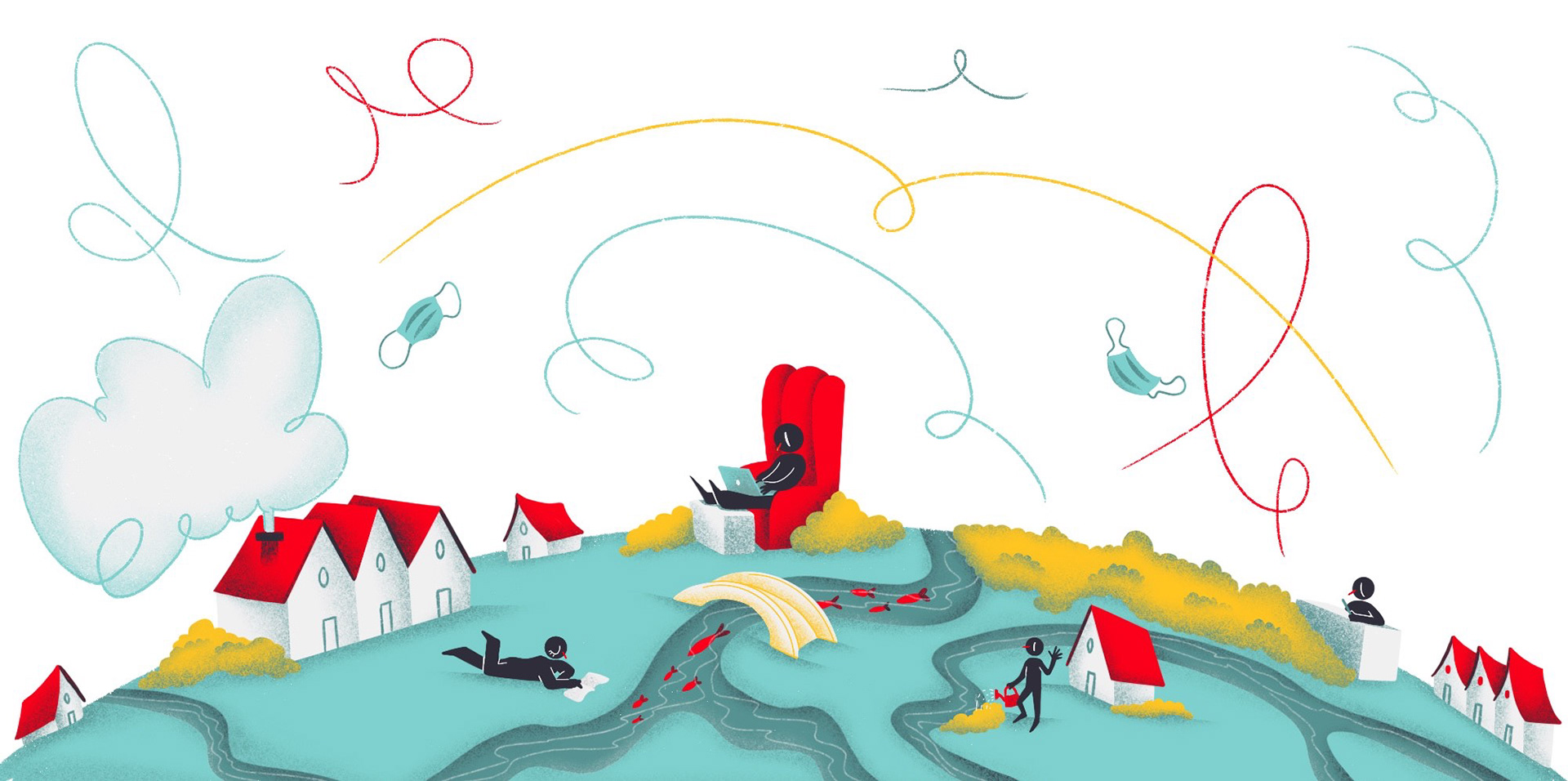 What will the world be like after Covid-19? Selin Tahtakılıç illustrated the predictions of  ATÖLYE's co-founder Engin Ayaz regarding the post-Covid-19 world. Selin invites us to imagine a world where the fish of Venice are back, where neighbourhoods regain importance, where we reconnect with nature and each household is connected through digital platforms.
How did remote working practises change in the Covid-19 process? What kind of an environment does remote working generate? What is a digital office anyway? The details of these questions are inside Uğur Altun's illustration made for ATÖLYE's Medium article about going remote. Welcome to the world where screens are met with plants, where files are stored in clouds and pants are not obligatory.